Spain-based premium nutraceutical product Viusid enters the Indian market
The company has launched its premium nutritional supplement product Viusid (The most Powerful Antioxidant)

Founded in Spain, Viusid has been involved in the research and development of nutraceutical products and has now entered the Indian market in collaboration with Zee Laboratories Limited.
Viusid Sachet is formulated with antioxidants with essential vitamins, minerals with herbal extract, for the proper functioning of the immune system with anti-anemic properties.
Viusid is a food supplement designed to promote the good state of the body's organic functions and to strengthen the immune system.
The multivitamin formulation will provide you with an antiviral, antioxidant, and anti-free radical function that will give comfort and heal even in the most adverse conditions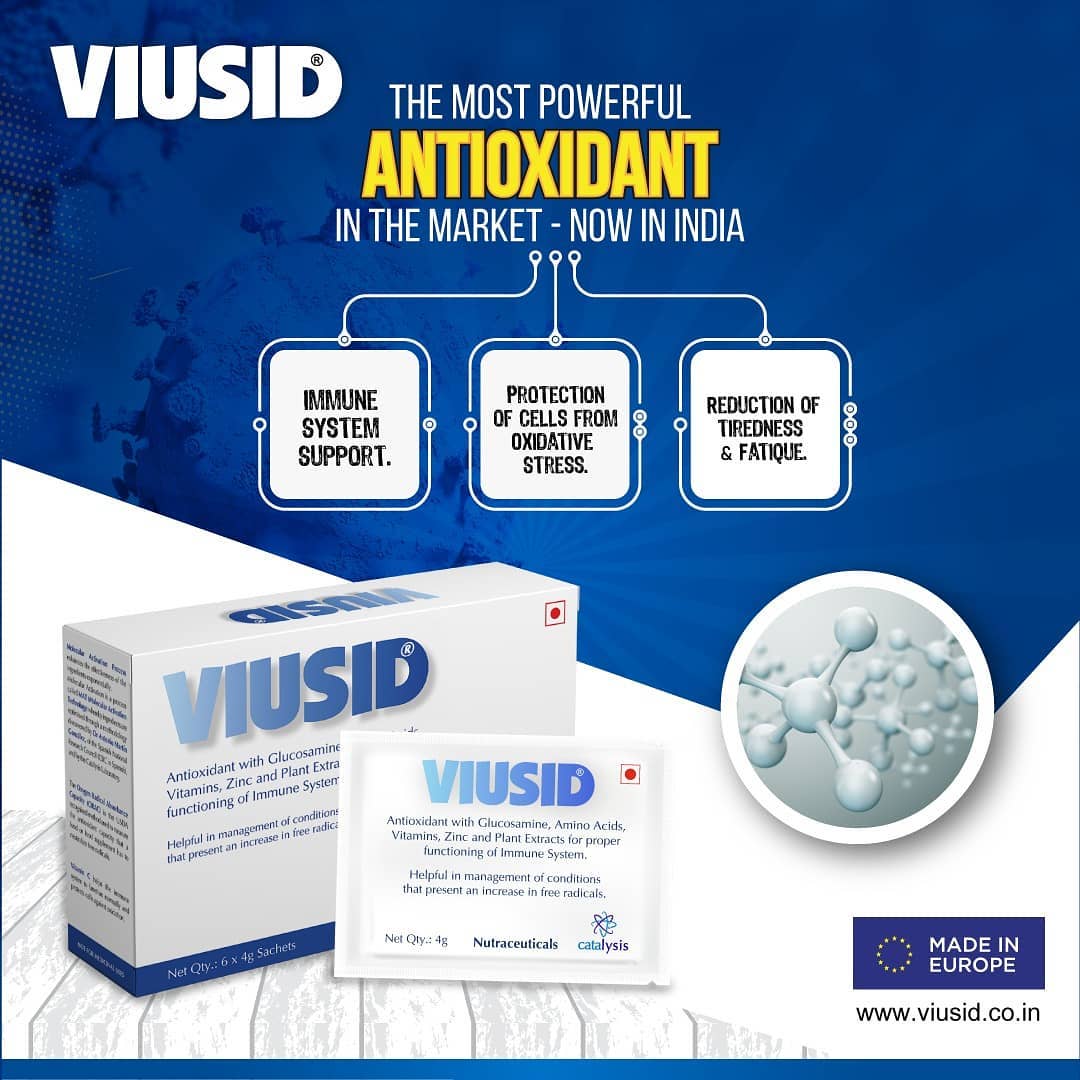 Benefits:
Viusid helps to regain the strength and get over that bump, supplement your diet with a vitamin supplement
It is an ideal solution that will help to strengthen the defences and fight the catarrhal symptoms
Viusid is a food supplement designed to promote the good state of the body's organic functions and to strengthen the immune system
The multivitamin formulation will provide you with an antiviral, antioxidant and anti-free radical function that will give comfort and heal even in the most adverse conditions
Viusid is a treatment indicated for patients with infections caused by viruses, or for those suffering from immunodeficiency disorders or anemia
Ingredients:
Ascorbic acid
Arginine
Calcium Pantothenate
Folic Acid
Glycine
Malic Acid
Zinc sulphate
Pyridoxine HCL
Cyanocobalamin
Checkout the Viusid product at www.viusid.in